This little guy was so sweet!
He was very sleepy as all one week old babies are.
However, he didn't like the striped outfit.
He didn't stay awake long.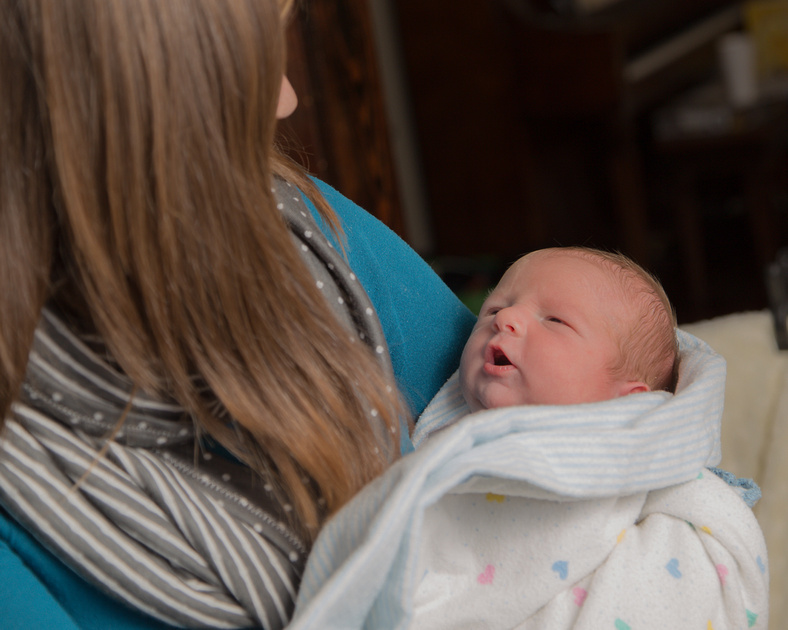 This is his mother soothing him before he went back to sleep.
Once swaddled, he stayed asleep for the rest of the pictures.
A close up while he was awake.